ABOUT US
Welcome to Carefree Boat Club Seattle - your gateway to Lake Washington, Lake Union, Puget Sound, and all the great boating the Seattle area has to offer.  Our club offers boating from 9 great marinas - our central Fishermen's Terminal location near Lake Union, our Bellevue and Kirkland locations on the Eastside of Lake Washington, our Shilshole Bay marina for access to the salt water and the Seattle waterfront, Bellingham in the San Juan Islands, and Tacoma in the South Sound. With our NINE locations, you don't ever have to worry about trailering or going through the locks!  You have unprecedented, instant access to all bodies of water in the Seattle area. 
Justin and Oxana Wolff were members of the Charlotte, North Carolina club for years and loved their experience so much, they decided to move to Seattle to start the first Carefree Boat Club Pacific Northwest locations. We started in 2016 with 10 boats and 2 locations and have expanded to 30+ boats over 9 locations. You can always expect more value to be added to the club as we continue to offer more to our members each year! With unlimited complimentary training, valet dock staff, and a variety of boating destinations at your fingertips with our online reservation system, Carefree Boat Club Seattle creates an unprecedented Pacific Northwest luxury boating experience.
FREE ON THE WATER TRAINING
Don't like hidden fees?  Neither do we.  Our members never pay any additional fees to use the boats - the only expense not included in membership is the fuel you use. We also provide unlimited classroom and on the water safe boater training with USCG certified captains - also all included! Plus, members enjoy our frequent socials and organized events.
VALET DOCK STAFF
Our friendly, full time dock staff rolls out the red carpet for our members.  Our staff helps carry any gear and load it onto the boat.  From there, we answer any questions and help cast off.  Upon return, leave the cleaning to us!
Boating activities to enjoy from our 9 locations
It's no secret that the Seattle area offers some of the best boating in the world. From the freshwater lakes, to the sound and the islands, you can enjoy a wide array of different boating activities. With all the various types of boating available in the Seattle area, joining the Carefree Boat Club with numerous types of boats and locations to choose from is the perfect solution to take full advantage of all the beautiful waterways. As a member, you're not stuck with one kind of boating. Carefree Boat Club members have unlimited access to the perfect boat for the perfect activity, all year round. From our 9 local locations, our members have quick access to all that Seattle and the Pacific Northwest have to offer:
Bring your friends and family along for a comfortable and spacious pontoon ride through the ship canal and Lake Union.
Head out on a saltwater fishing boat for crabbing or join in on one of the 14 annual area salmon derbies.
For watersports, try one of our our surf boats or bowriders for wakesurfing on Lake Washington, with magnificent views of Mt Rainier.
If you'd rather explore the islands and ports of Puget Sound, take a cabin cruiser to stay overnight at your destination of choice
Head out to Lake Chelan to go tubing and enjoy the town.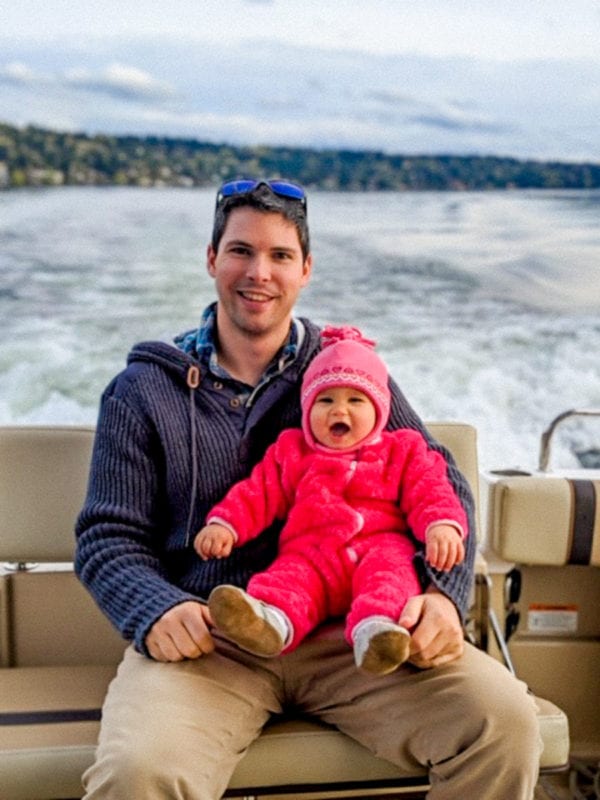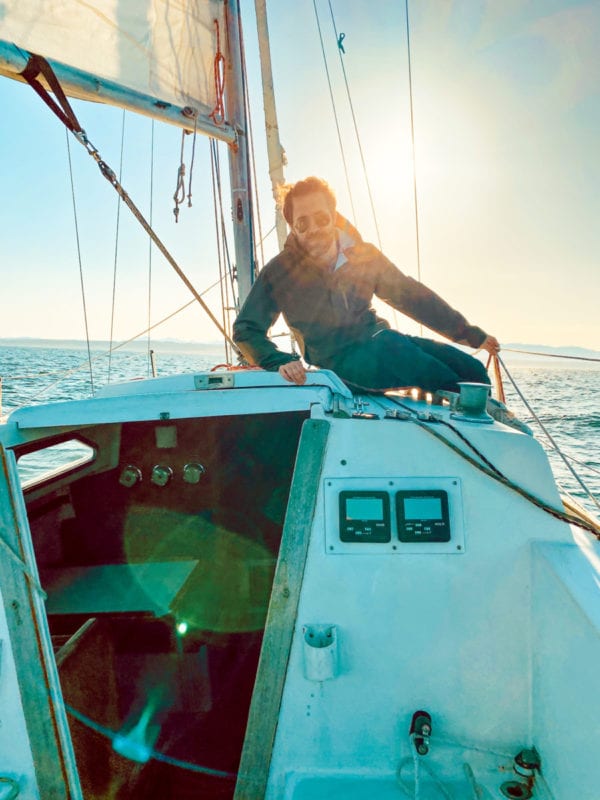 Soooooo much better than owning your own boat! The owners of the club are wonderful, friendly and very focused on a good experience.
We have been members for a month and so far have had an amazing experience! We are very happy we joined!! Highly recommended to anyone who wants to easily go boating without any of the maintenance or clean up!
Our boating experience has been BETTER than advertised. The dock-staff has been great and the availability of boats outstanding. You just can't beat the variety and ease of being able to check boats out and return them without the associated hassles of owning. Would highly recommend.
We love Carefree - they work hard to be responsive to our requests. Their customer service is excellent!
Carefree is an absolutely great club, complete with an amazing fleet of boats and outstanding staff! They go above and beyond to make things smooth, and we have really enjoyed our time as members. The owners even worked with us to make it simple to pause our membership when we had to leave the country unexpectedly. If you are considering a boat club in Seattle, you won't be disappointed with Carefree!
My husband and I joined two years ago after looking to buy a boat. We loved the variety of boats available and the ability to have multiple reservations on the books at one time. For the most part (barring Seafair and July 4) we were able to get a boat whenever we wanted.
This is our 3rd summer with Carefree and we love everything about them. The boats are all amazing and they add new ones all the time. And the staff is so accommodating, from the owners to all the crew on the docks. I used to want a boat so badly and now I will never own my own. Thanks, Carefree!
We joined Carefree Boat Club in April 2020 when it became clear that our travels this summer would be curtailed due to COVID-19. It was one of the best decisions we've ever made. The boats are amazing, the staff is excellent, and the service is impeccable. I highly recommend this club to anyone who wants the joys of a boat without any of the hassle.
I joined Carefree Boat club about 3 years ago and I'm excited to say I'm planning to extend another 5 years! My family, friends and I love it so much that we couldn't be happier with the club. They continually survey members to find out what would be in the best interest in the club and also add more boats as the club continues to grow. Not only do we take their wide variety of boats out all around seattle but we've also taken them out in California and Florida as they are part of a larger network of clubs. I plan to be a member for life!
In the past year, we've been able to explore different islands in the Puget Sound, seen opening boating day on the Montlake Cut, and watched the planes fly over lake Washington for seafair weekend. This coming weekend, some other members we've become friends with and us are heading out to go crabbing near Bainbridge island. We're also planning to do an overnight on one of the San Juan islands later this summer. For two millennials from the South, we can't think of a better way to spend our free time in Seattle!
We've been members of Carefree Boat Club Seattle since it opened. We moved to Seattle about 6 months before joining and being members of the club has transformed our experience living in Seattle. Through the years the club has progressively gotten better as they've added locations and a diverse selection of boats. It is a great value and we spend a lot of time on the boats swimming, entertaining, fishing, crabbing, and taking overnight trips on the Sound. We've also taken advantage of being able to make reservations at other clubs in Florida, Maryland, and Washington DC.
We love the variety of boats and the fact that they're all in such great condition compared to the other clubs we looked at. Having just moved to the Seattle area, it was amazing getting to know the city from a different perspective and we will definitely be renewing our membership. It's crazy how much use we have gotten out of the boats all year round. I'm not going to lie, I love not having to worry about boat maintenance and cleaning and moorage.