LUXURIOUS BRAND NEW BOATS

UNLIMITED TRAINING BY LICENSED USCG CAPTAINS

UNLIMITED USE AND OVERNIGHT PRIVILEGES

EASY WALK-ON/WALK-OFF BOATING LIFESTYLE

RECIPROCIAL USE AT OVER 140+ LOCATIONS AND GROWING
OUR FLEET IN BOOTHBAY HARBOR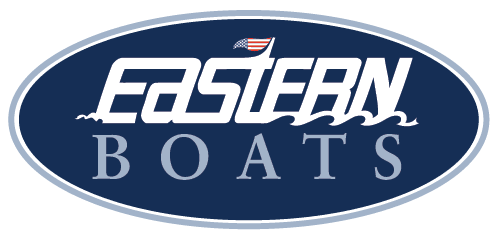 At the Carefree Boat Club in Boothbay Harbor you will always have the right boat for every activity. The Carefree fleet consists of premier power boats ranging in size from 23ft – 26ft in length. You can take friends, family, pets or associates out on a variety of high-end boats. Never have to worry about working on your boat. Take a business associate out for a meeting at one of the many lobster shacks and nearby harbors. Call in a spur of the moment reservation and go fishing or just simply go out on the water to release and cruise around the islands.  If you are tired of all the maintenance, trailering, and all the unwanted sides of boating then this is for you. Imagine just walking down to the dock, the boat fully clean, fully fueled, and ready to go. That is what Carefree Boat Club members experience with our boat club. Schedule a tour with us to find out if you are a fit to be a boat club member. The boats are waiting, are you ready?
Sea Pro 239 Deep V Series
Sailfish 242 CC with twin 150s
Enjoy The Premier Boating Experience Without The Need Of Owning A Boat!
Join Carefree Boat Club Of Maine In Boothbay Harbor And Have Reciprocal Access To 125+ Clubs Around The World.
Member Benefits & Amenities!
No Dock Fees
No Cleaning or Maintenance
Unlimited Use (All Day, Any Day, Every Day!)
Boats are Fueled and Ready For You to Hop Onto
Full Dock Staff to Assist You
Pick Any Kind of Boat
Boat Year-Round, From Nearly 110+ Locations Across The Globe
Explore Waterways Near You
Safe: We Teach You How to Operate Each Boat
Reserve or Boat "Spur of the Moment"
FREE Tours of Our Docks and Boats
Dogs are WELCOME!
Your Carefree Experience...
Unlimited Use (All Day, Any Day, Every Day!)
Best Availability in the industry!
Boats Are Fueled, Cleaned and Ready To Go Anytime
Full Dock Staff Ready to Assist You
Boat Year Round, Anywhere in the U.S. & Around the
World
Luxury And Specialty Boats Range In Size From 23ft – 26ft
Exclusive guided fishing trips and Women on the Water "Wow" Program.
Easy Booking: Online Or Phone
Boat "Easy Spur of the Moment Reservations"
Before, After Hours, And Overnight Usage
Access to All 140+ locations and hundreds of boats
We Take Care Of The...
Insurance
Taxes
Towing
Trailering
Maintenance
Cleaning
Detailing
Training
Storage
Winterization
Trailer
Dock Fees
About The Carefree Boat Club of Maine
Do you know someone that would love to be a member of the Carefree Boat Club?
Submit this form to receive $200 for your referral.