Southern California
Newport Beach | San Diego | Coronado | National City
Lido Marina: Newport Beach
CAREFREE BOAT CLUB NEWPORT BEACH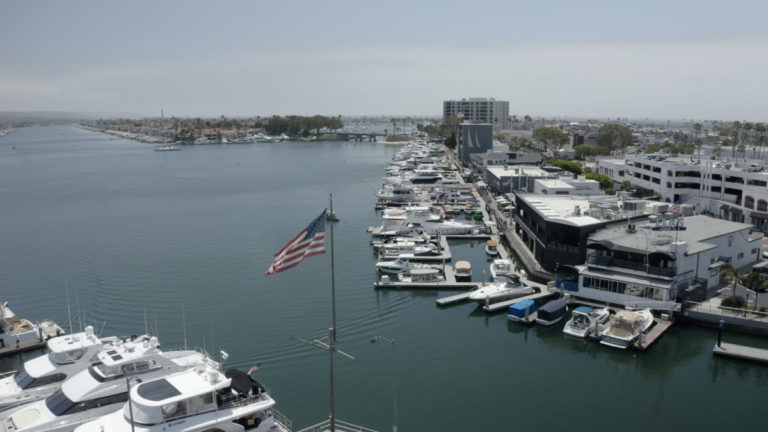 Welcome to the newest location of Carefree Boat Club: Newport Beach. Relax and throw your cares to the salty sea breeze. You'll enjoy all this and more at our newest location. Check out our Virtual Tour.
Enjoy beautiful Newport Harbor in style with a top-notch fleet of boats in Newport Beach, CA fit for whatever fun you want to have on the water. Whether you want to make a quick run to Catalina Island, anchor out Laguna Cove to enjoy water sports like skiing and tubing, go whale watching, play amongst dolphins, entertain family and friends hitting the top dock and dine spots in Newport Harbor, or just go float for a while, there is a boat to fit your needs. If you're new to boating, we provide you with a safe, easy, and fun introduction to boating before you cast off for the first time. Our top priority is to make boating fun, easy, safe, and affordable at a wide variety of ports with a myriad of vessels for you to craft your perfect boating experience.
BENEFITS OF A BOAT CLUB
Year-round sunny days and warm temperatures means tourists and locals alike flock to the beaches of the California coast no matter what time of year it is. There are a myriad of beach and water activities to choose from, but for those who love spending as much time on water as they do on land, the cost of a boat and logistics may be out of reach. Many turn to charters that take you fishing, snorkeling, scuba diving, or lead you on an adventure in marine life spotting, but at a premium, and only for a single activity. Instead of piecing together your prefect Newport Beach water experience, with options that may or may not be right for you, turn to Carefree Boat Club. Your membership provides you with a chance to enjoy direct access to a fleet of top-of-the-line, Newport Beach boats featuring world-class brands like Sea Ray, Axopar, Beneteau, Monterey boats, and the list goes on! We have high safety standards and just about everything you'll need for a safe, fun time on the water. Best of all: your membership gives you access to Newport Beach boating, AND unlimited San Diego/Coronado Boating! boats at any of the other 99 locations within the company!
Reserving your vessel is quick and easy with online reservation tools. After only a few clicks on the Carefree Boat Club website, you'll be on your way to a worry-free experience with a vessel you know is secured just for you, rather than leaving things up to chance. Those new to boating won't be left stranded at sea; your membership comes with the convenience of unlimited on-the-water instruction upon request. Before you know it, you'll be ready to enjoy a safe voyage with your newfound sense of confidence in your skills to captain any vessel.
If you're worried about cost, rest assured a Carefree Boat Club membership will keep more money in your wallet than any other form of boat ownership or rental. Up-front and ongoing costs like the purchase or rental of a vessel, insurance, storage, maintenance, and other incidental costs, can put a strain on finances quickly, not to mention endless wait lists for space in Newport Beach. A Carefree Boat Club membership covers it all with a comprehensive initial fee and an annual fee without paying for hidden extras. Storage, maintenance, insurance, and everything else you'd pay for yourself is covered in the cost of membership. It also guarantees that Carefree Boat Club is able to purchase the newest and best models on the market today, meaning a luxury world-class experience is available whenever you reserve a boat in Newport Beach.
NEARBY NEWPORT BEACH ATTRACTIONS
Set sail for activities like whale watching, dolphin watching, and more. Enjoy views of the Pacific Coast Highway bridge as you follow the channel out to deeper waters where you can enjoy marine life spotting and other ocean activities. Find the best happy hour accessible by water, take a quick swim, enjoy the 4th of July and other holidays on a boat! Contact us!